Tag: Mount Union
The world of professional sports is a $1.5 trillion industry across the world – yeah that's trillion, with a "T." North American sports alone make up a third of that at an estimated $498 billion, according to Plunkett Research, Ltd.…
Posted on
June 13th
, by
University of Mount Union Students
in
Academics
,
Campus
,
Career Path
,
Community
,
Expert Voices
,
Facilities
,
Hands-on Experience
,
Involvement
,
Professors
,
Return on Investment
,
Student Organizations
,
Value
.
Comments Off on 4 Things to Consider When Picking a College
Looking for a college can be stressful. When you go on a college visit, your tour guide is obviously going to show you the best parts of their respective colleges, so it can be hard to decide what exactly you …
Who Was Prince?
James Perone, Ph.D., Associate Dean of the Faculty and the Margaret Morgan Ramsey Professor in Music at the University of Mount Union, is the author of "The Words and Music of Prince" as part of the Praeger …
Let's take a moment to reminisce the last three years. When I first came to college I was eager to get involved on campus because of my enthusiastic extracurricular and athletic involvement in high school. The most important part of …
Posted on
February 11th
, by
Joel Evans
in
Professors
.
Comments Off on How everyone is wrong: Analyzing 2016 Super Bowl commercials the right way.
When Googling the "best 5 super bowl commercials" you will find one thing in common. The results. are. all. different.
Obviously, there is only one "best" (unless you are my four-year-old daughter who will top you with …
Posted on
September 18th
, by
Kristin Werstler
in
Campus
,
Food
.
Comments Off on Mary Costlow Celebrates 50 Years Working in Mount Union's Dining Hall
The Hoover Garden Room of Mount Union's cafeteria is warmed by the afternoon sun. Mary Costlow sits in a bright orange chair, her back to the bustling cafeteria – taking a break from the commotion to talk about her 50 …
I have been a Purple Raider since fifth grade.
Little fifth grade me probably didn't walk into school predicting that he'd be starting and ending his college search that day. I was more than likely worried about what I was …
We have our own geofilter. That's pretty cool.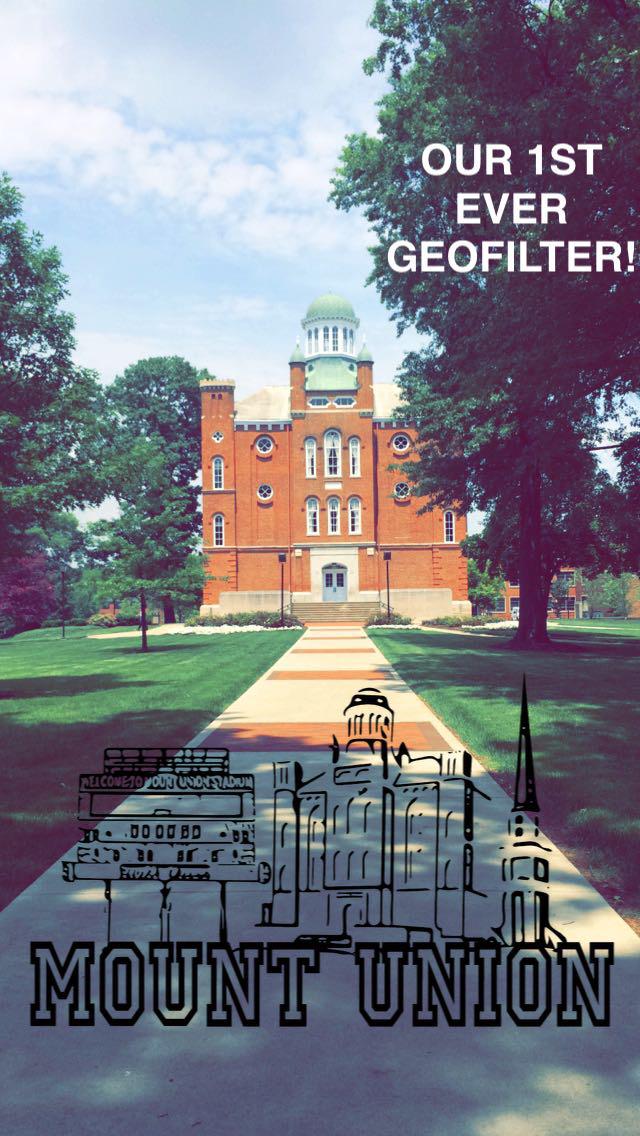 In case you don't know what Snapchat is, it's an app that allows users to send photos, videos, and texts that are viewable for a set amount of time. It enables you …
It's that time of year again, moving back to college. A time for making new memories, moving into a new residence hall and taking new classes, but what else is new on campus and around the city of Alliance? A …
---