Category: Social Media
Posted on
April 3rd
, by
University of Mount Union Students
in
Academics
,
Athletics and Intramurals
,
Career Path
,
Classes
,
Events
,
Hands-on Experience
,
Internships
,
Involvement
,
Research
,
Social Media
,
Student Organizations
.
Comments Off on Get Noticed with Merit Pages
by Rachel Brumenschenkel '18
I have been a student worker at the Office of Marketing for three years, and one of my duties is to work on Merit pages. Merit is a website used by universities and students to recognize …
By: Mallory Glenn '19
I walked into the Hyatt Regency Hotel in San Antonio, Texas and was greeted by sky high ceilings and sparkling glass elevators. A pool in the main lobby, flanked by lush greenery, extended outside onto the …
What do you mean I have to write something longer than 140 characters? Fine. Alright, I'll try it.

Hey there. I'm Cody Rohaley, a senior Marketing & Management major, and I do social media and outreach for the Alliance Country …
1 – Grab the readers' attention immediately
Time is limited, so be sure to lead off with something that will grab your readers' attention quickly.
2 – Breakup your text with bullets and numbered lists
Everybody loves lists! (And let's …
Posted on
September 27th
, by
Brandon Lucas
in
Academics
,
Alumni Success
,
Career Path
,
Community
,
Hands-on Experience
,
Helpful Offices
,
Internships
,
Professors
,
Return on Investment
,
Service
,
Social Media
,
Student Organizations
.
No Comments
Whether you're a seasoned senior or a first year student, internships are essential to having a fun and successful career.  Not only do internships help you build your resume and let you gain hands-on experience, they also let you see …
Howdy howdy howdy Raiders!
My name is Adam Infantino, and I work for the Mount Union Social Team. This October we're doing this super cool Instagram campaign. It involves you guys taking pictures (*GASP*) for different categories that will be …
Hey guys my name is Justin Lepley and I'm a part of the UMU Social Team! We are all excited for this year and can't wait to bring you guys some cool social campaigns. The first one of the year …
Having a resume or a LinkedIn page can be a little scary. How do I format my resume? What is the best way to fit everything? How do I make it look professional and neat? Most of all, I don't …
We have our own geofilter. That's pretty cool.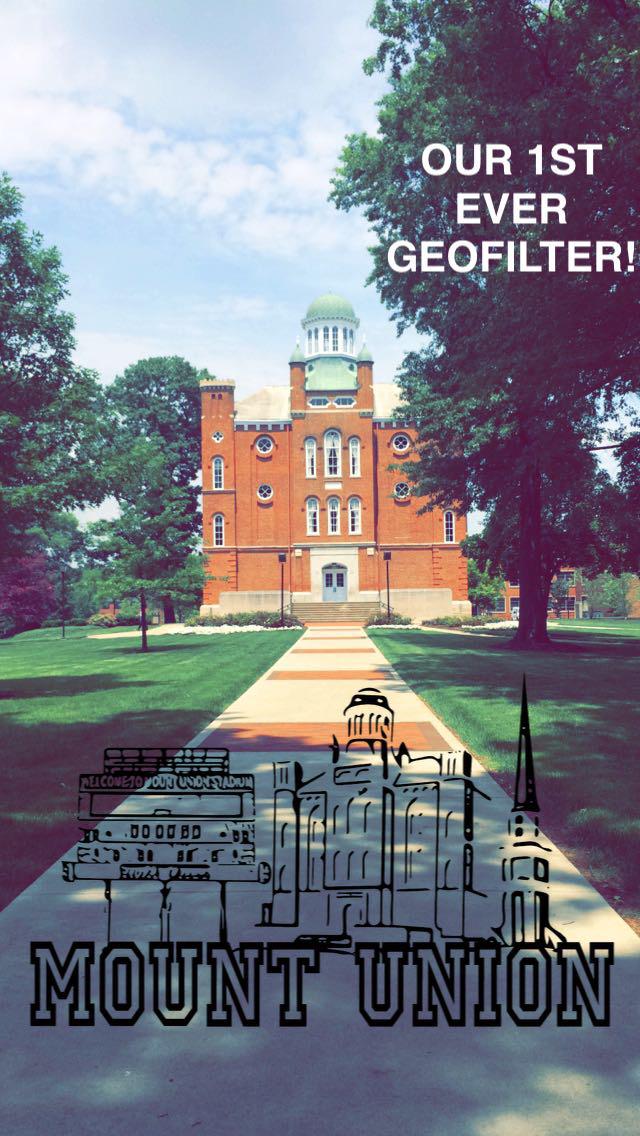 In case you don't know what Snapchat is, it's an app that allows users to send photos, videos, and texts that are viewable for a set amount of time. It enables you …
Would YOU like to takeover the UMU Instagram account?!
As a marketing student with a passion for social media, it is with great pleasure that I announce Mount Union's second Instagram account – @LifeofaRaider! I have long thought about a …
---