Tag: College
by: Angela Duraine, Financial Aid Representative at UMU
Do you want free money to help you pay for college? Outside scholarships are a great way to get help paying for school and the best part about them? They don't have …
It happens to the best of us. Even when we come to college with those oh-so-good intentions of using the workout center and eating clean at the glorious salad bar in the dining hall, so many of us loose track …
AT trip to Europe days 5–6: Amsterdam, Regks museum, Gunther von Hagens Bodies World: The Happiness Project
Hello, my name is Cody Herman and I am a junior in the Athletic Training Program at Mount Union. During out time in …
AT trip to Europe days 3–4: visit to WWII cemetery, Maastricht, ultrasound diagnostics, Lindt Chocolate Factory
Hi everyone, my name is Mary Claire Chester and I am a sophomore in the athletic training program at the University of Mount …
Cardboard boxes and piles of clothes cluttered the dorm room, while plastic bins teetered haphazardly atop the wooden dressers. The Saturday that kicked off move-in weekend called for equal parts disorganization and anticipation. I looked around the 12 by 13-foot …
by Megan Waterfield
Ah, a student's favorite assignment—research papers, reflections, creative writing assignments, lab reports. Every college student has to do one of these probably, at least, twenty times during their college career, whether we like it or not, but …
Posted on
September 18th
, by
Kristin Werstler
in
Campus
,
Food
.
Comments Off on Mary Costlow Celebrates 50 Years Working in Mount Union's Dining Hall
The Hoover Garden Room of Mount Union's cafeteria is warmed by the afternoon sun. Mary Costlow sits in a bright orange chair, her back to the bustling cafeteria – taking a break from the commotion to talk about her 50 …
Hey guys my name is Justin Lepley and I'm a part of the UMU Social Team! We are all excited for this year and can't wait to bring you guys some cool social campaigns. The first one of the year …
I have been a Purple Raider since fifth grade.
Little fifth grade me probably didn't walk into school predicting that he'd be starting and ending his college search that day. I was more than likely worried about what I was …
We have our own geofilter. That's pretty cool.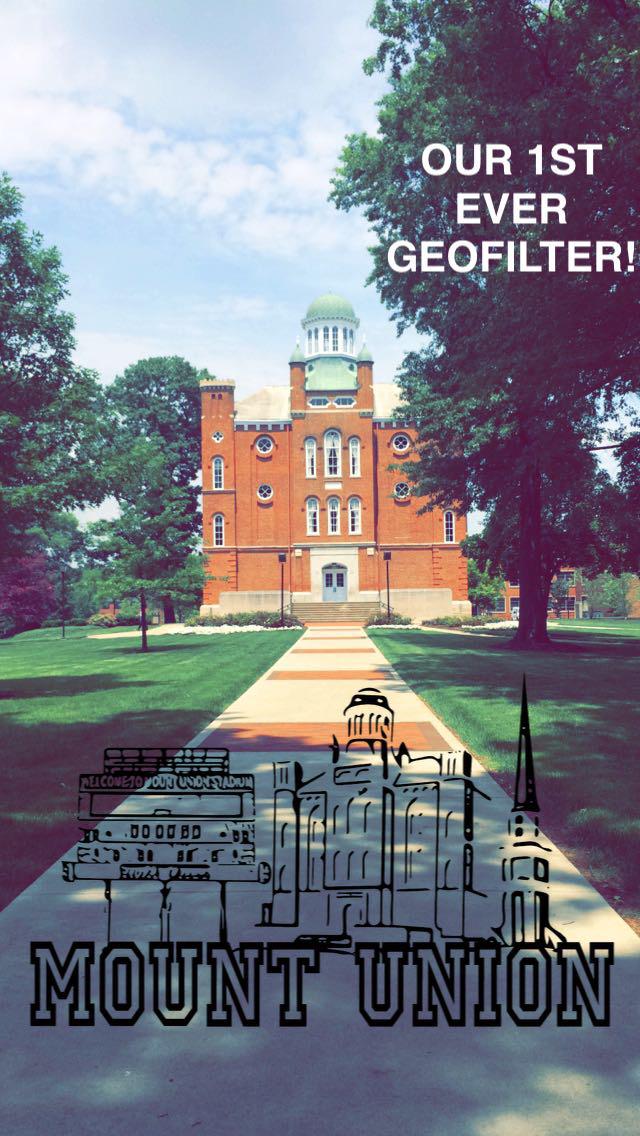 In case you don't know what Snapchat is, it's an app that allows users to send photos, videos, and texts that are viewable for a set amount of time. It enables you …
---