Category: Involvement
We have our own geofilter. That's pretty cool.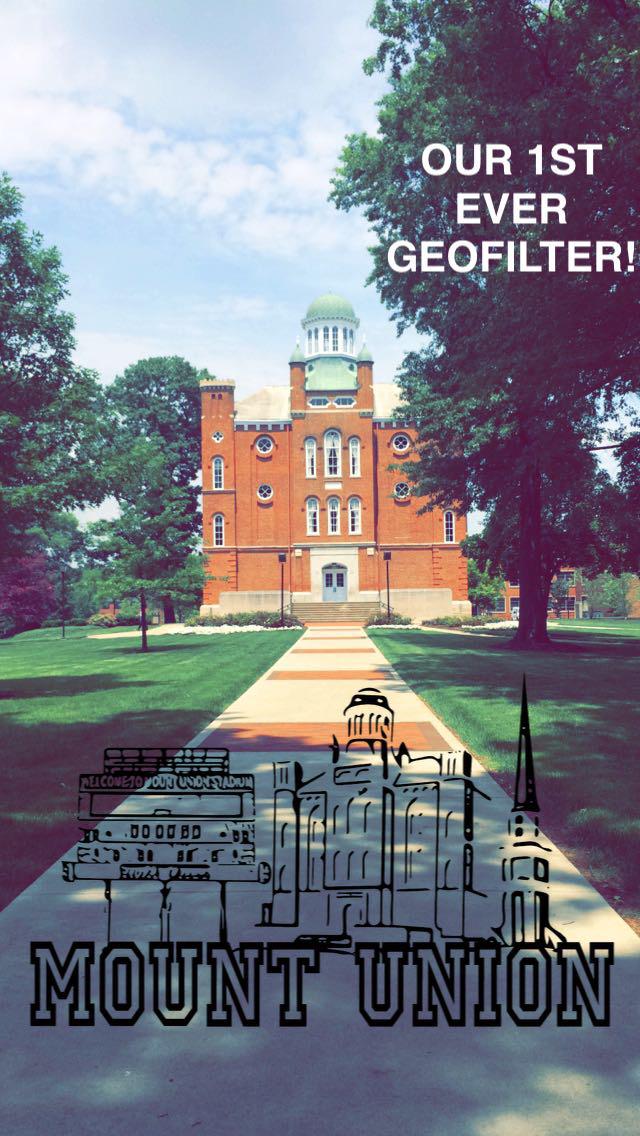 In case you don't know what Snapchat is, it's an app that allows users to send photos, videos, and texts that are viewable for a set amount of time. It enables you …
It's that time of year again, moving back to college. A time for making new memories, moving into a new residence hall and taking new classes, but what else is new on campus and around the city of Alliance? A …
Despite what most college students might think, we are not happily solely independent throughout our four-year career at school. We need money for groceries, weekend dinners, a trip to the movies and that semesterly-mailed piece of pesky paper called tuition. …
Would YOU like to takeover the UMU Instagram account?!
As a marketing student with a passion for social media, it is with great pleasure that I announce Mount Union's second Instagram account – @LifeofaRaider! I have long thought about a …
So here you are, starting off your first year of college; finally some independence. It'll be up to you when determining the time you want to wake up, eat, do your homework, etc. This is college, and no one is …
Since balancing school work with a social life is hard enough, I thought I would be crazy to join an athletic team as well; now here I am, happier than ever to say that I am a member of the …
Last week, I found myself watching the engine temperature of my truck quickly rise near the border of West Virginia and Pennsylvania. If my radiator didn't blow, I was getting on a plane headed for Salt Lake City, Utah. Ten …
A few weeks ago, I embarked on my first solo journey to Italy to meet my mom, and it gave me the most incredible sense of empowerment. Granted it was only a bus ride, two flights and an overnight in …
When I joined Delta Sigma Tau, I had 91 women standing in front of me with open arms. If I had to pick five things I love most about DST they would be:
1. Service: Dedicating my time to …
---