Category: Campus
Being in a new city can be scary. You are in a foreign place, not knowing where to go, but soon enough you will know Alliance like the back of your hand! From landmarks to restaurants, here are some local …
Posted on
January 19th
, by
Adam Infantino
in
Food
.
Comments Off on The Vegetarian Diaries, Vol. II
Happy 2016!
It's been a long while since I've written anything, but with the new year comes more vegetarian stories that I will tell through a series of blog posts. As promised, there will be a few of those Tasty-esque …
Naturally, the one question I've been asked most since starting PA school is, "are you and Beyoncé related?" OK, not really, but rather, "why do you want to be a PA?" I find it important to note that until I …
Hello, all. If you have not heard, I am a vegetarian. I have been since August 1st, 2013. I'm also a big nutrition nut. I've always been bothered by factory farming, and finally before coming to college I decided to …
My Exceptional Experience as a Research Intern by Jenna Belli
This past summer, I had a great opportunity working as an Environmental Science Research Intern at the Huston-Brumbaugh Nature Center. I had originally heard about the internship from my Biology …
Howdy howdy howdy Raiders!
My name is Adam Infantino, and I work for the Mount Union Social Team. This October we're doing this super cool Instagram campaign. It involves you guys taking pictures (*GASP*) for different categories that will be …
Posted on
September 18th
, by
Kristin Werstler
in
Campus
,
Food
.
Comments Off on Mary Costlow Celebrates 50 Years Working in Mount Union's Dining Hall
The Hoover Garden Room of Mount Union's cafeteria is warmed by the afternoon sun. Mary Costlow sits in a bright orange chair, her back to the bustling cafeteria – taking a break from the commotion to talk about her 50 …
Hey guys my name is Justin Lepley and I'm a part of the UMU Social Team! We are all excited for this year and can't wait to bring you guys some cool social campaigns. The first one of the year …
We have our own geofilter. That's pretty cool.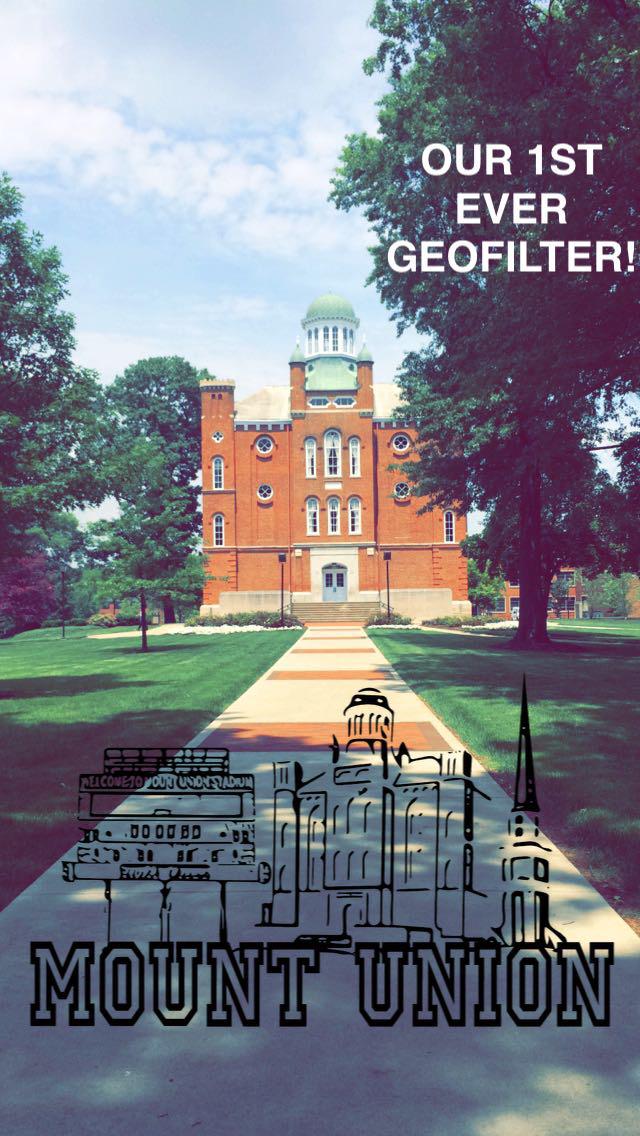 In case you don't know what Snapchat is, it's an app that allows users to send photos, videos, and texts that are viewable for a set amount of time. It enables you …
It's that time of year again, moving back to college. A time for making new memories, moving into a new residence hall and taking new classes, but what else is new on campus and around the city of Alliance? A …
---